One of the areas that are least invested in for Microsoft Teams by users and companies is the personal headset device. Whilst any headset will work with Teams, there is a huge difference between £3 Amazon No Brand specials or your PC microphone and speakers and a headset that is fully certified for Microsoft Teams by Microsoft themselves.
Why should there be a difference? After all a microphone is a microphone right?
Wrong. Why do you buy the latest iPhone instead of a £40 Android phone? For the camera and premium feel and features. You want a great user experience. It is the same principle for poor quality component headsets vs certified headsets with Teams.
You may not notice much of a difference in how you hear people, but you can be sure that the people listening to you speak are going to be straining hard trying to hear and understand you.
The reason why uncertified headsets are not the best choice with Microsoft Teams is because of three things.
The Microphone has built in firmware to deal with echo, excessive glitches and distortion before being sent to Teams
Better support and compatibility with the Teams voice codecs in use (wideband audio – important for poor internet connections).
Basic Call Control features using on headset buttons
Uncertified devices, including Apple earbuds etc. do not have this technology or if they do, may not work properly with Teams, therefore effectively disabled.
There is a misconceptions that certified headsets are expensive. Whilst some of the premium lines are expensive, you can pick up a decent certified headset for a reasonable price.
Reasonably Priced Teams Certified Headsets for Office Workers
If you work from home or a quiet office with low noise, you do not need an expensive headset. Paying £300 is just a waste of money. Take a look at some of the most reasonably priced headsets on offer.
Disclosure: These products are not sponsored, they are based on our knowledge and experience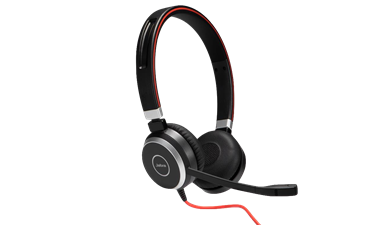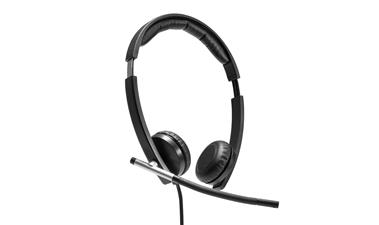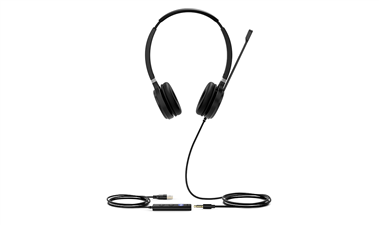 For a full list of certified devices for Microsoft Teams, please visit the device catalogue
As you can see it does not break the bank to purchase a certified headset. Go ahead and buy yourself one today. Your coworkers will thank you for it!